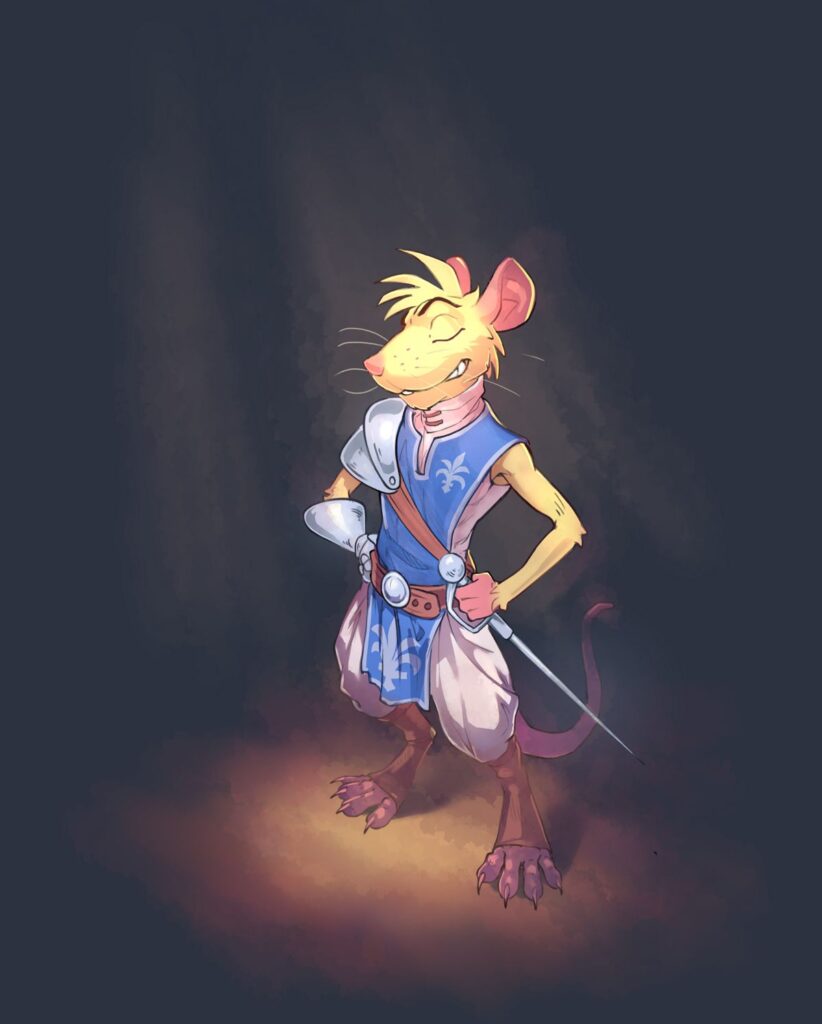 Your name is Leo.
You are a young wood mouse.
Yesterday, you were ordained into the esteemed Thimble Guard of Murida.
Today is your first day of employment as a full-fledged knight.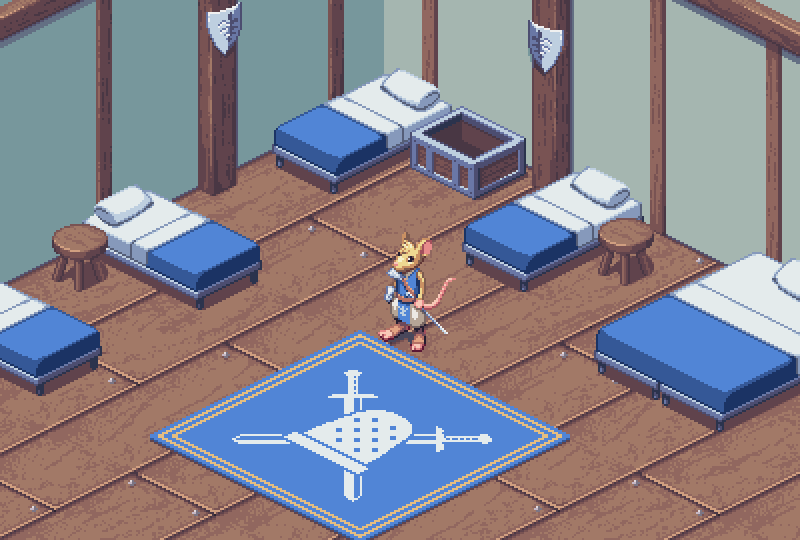 You find yourself in the barracks of the Muridan royal palace. You struggle to remember the events of last night, but you recall some sort of hazing ritual. Ale was involved.
Your dorm mates are nowhere to be seen.
What do you do?
---
In this game, actions are decided based on public comments. For example, you might suggest "draw your sword and swing it about", or "go find some breakfast". A page's comments are closed after a couple of days.
You can also discuss happenings in the Small Saga Discord, or follow the Twitter account for updates.