Wait, wait no, don't focus on them- who are those people across the hall?

W1770W
Curiosity gets the better of you, and you eavesdrop on the conversation between two senators in the corner of the hall. The shrew is talking passionately, so you're sure this is going to be juicy.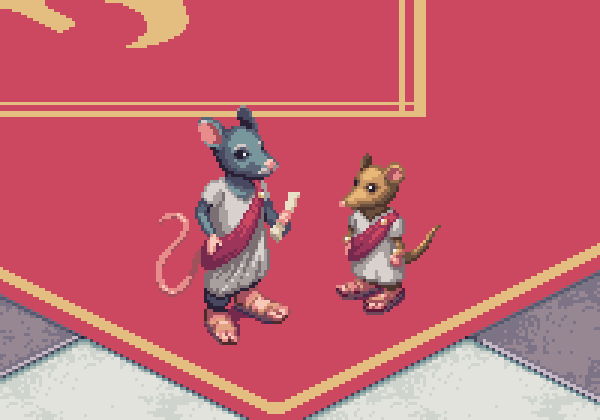 "…and the mushroom agricultural sector accounts for 65% of Vinium's gross income — of which only 10% is subsidised by the crown — so my so my proposal is to apply a value-added tax of 20% to any circus games ticket sales, and reinvest those seeds into further agricultural subsidies. Combined with the infrastructural improvements, this should be a net positive for inter-city trade, and consequently-"
Okay, this was a mistake.
You ignore the senators and start walking towards your dorm mates.
Ask the big guy if you could try on his armor!

Matty
Even from a distance, you recognise the towering figure as Sir Diego. He's a veteran knight who earned the title of "Iron Justice" for his valiant actions at the Battle of Breakspear. You aren't sure what species Diego is.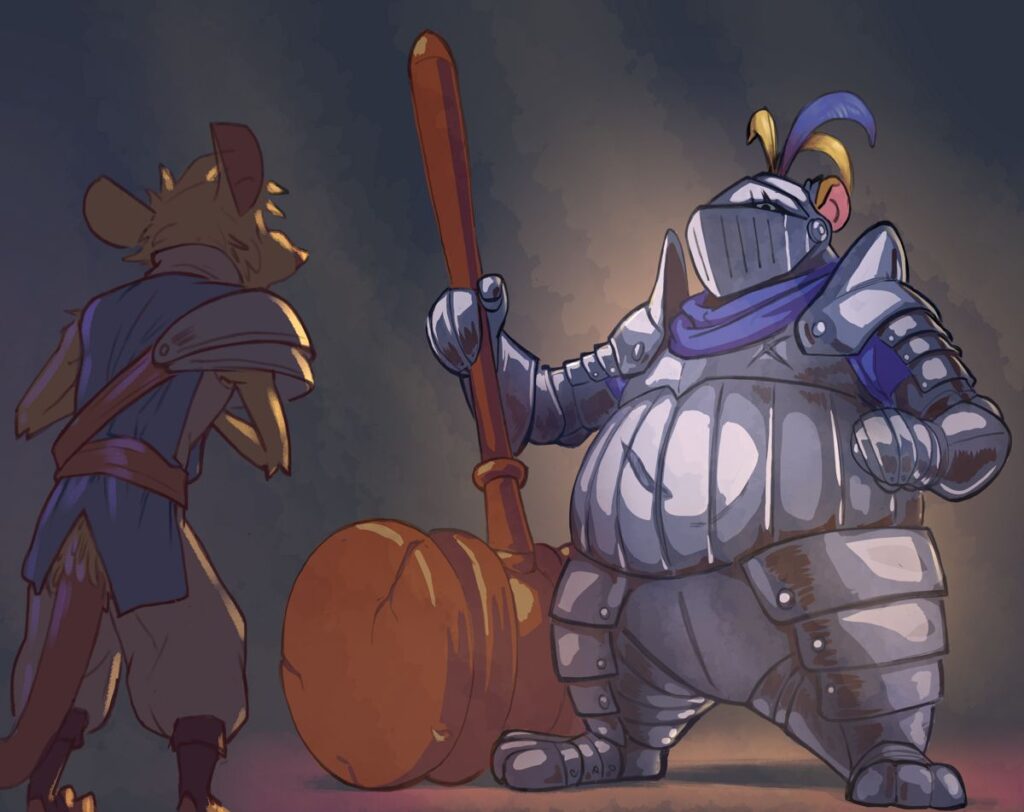 Your plan was to make a cheap joke — maybe challenge Sir Diego to a duel, or ask to try on his armour — but as the distance between you narrows, the words stick in your throat like an unchewed lemon rind. You mumble something incoherent.
"THOU ART THE NEW RECRUIT," he booms.
You nod.
"ART THOU AFRAID?"
You try to say, "nah, I'm as cool as a cucumber," but you can only squeak.
A thunderous laugh echoes out from Diego's helm. "FEAR IS NATURAL. BUT THOU HAST BEEN ASSIGNED TO THE SQUADRON OF BLADEMASTER ALEX. STAND PROUD. FEW EARN SUCH A PRIVILEGE."
"Eh, not much of a privilege."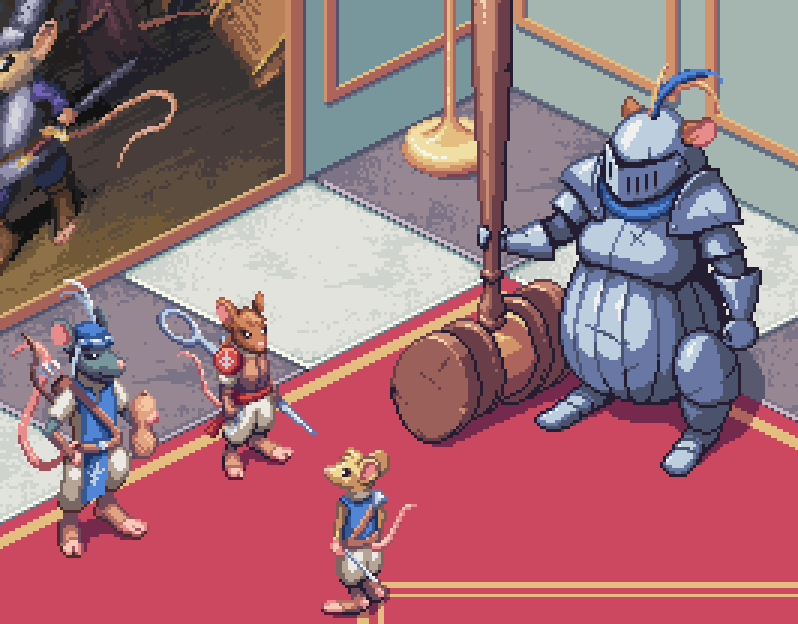 It's the drinking rat. You recognise them as Val, the rat who kept refilling your cup last night. "Alex always takes newbies on an expedition or two so he can show 'em the ropes. It's standard stuff. So no worries, you're in for a pretty boring day."
Ask the rat with a peanut flask if you can have some, and try to start the conversation with them – they seem the most friendly.

Rashan
You ask Val for a sip. They let out a chuckle. "I'm surprised you're after more after the amount you drank last night, Lemon."
Wait, Lemon?
Shall we clear up this whole "Lemon" business?